Russian (Siberian) Domestic Fox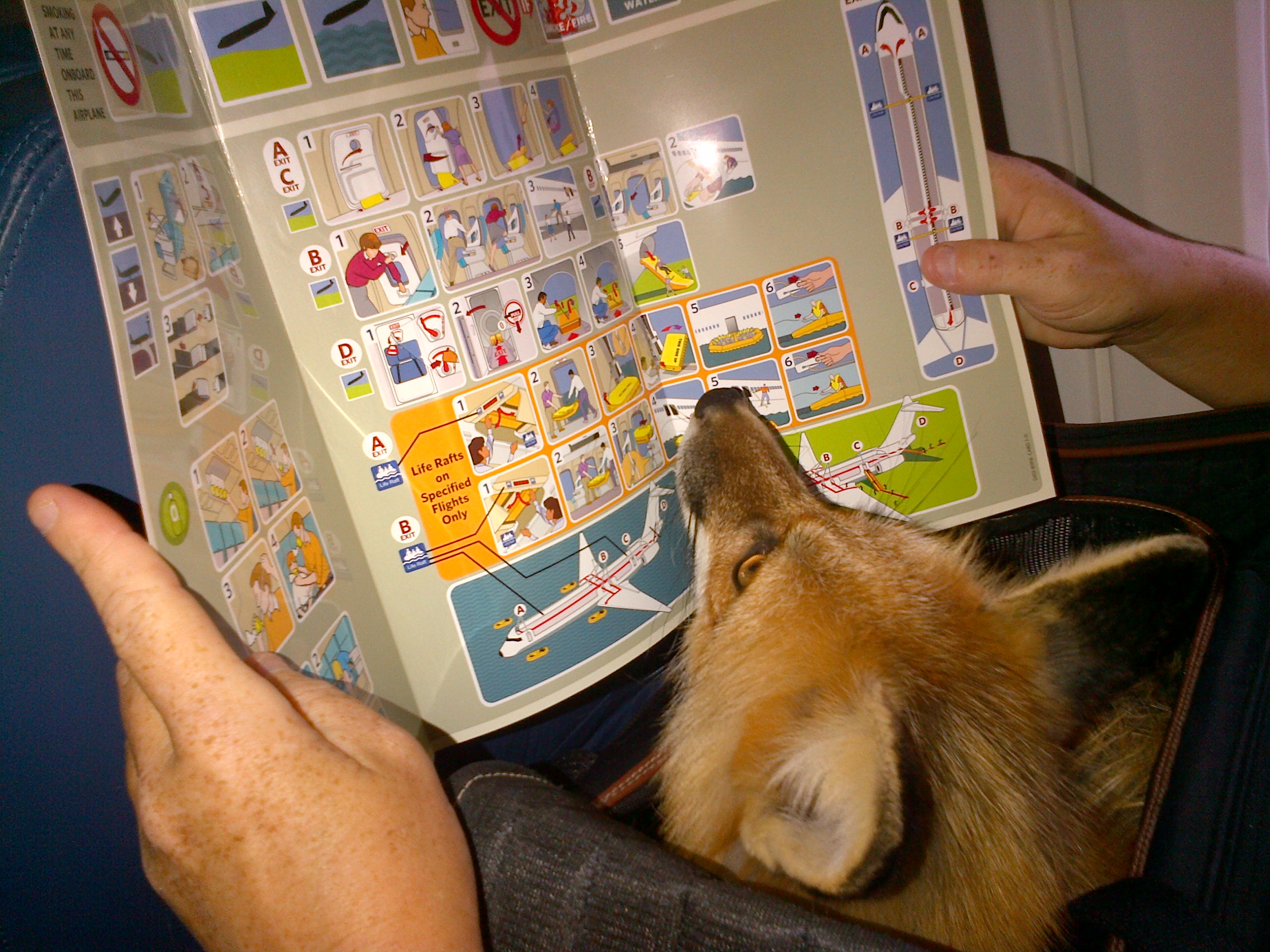 Arsi
****ESTIMATED 2017 SHIPMENT - September 2017****
In 1959, the Russian Institute of Cytology and Genetics began an experiment to domestic a species.  Russian geneticist Dmitry K. Belyaev began to breed a population of tame foxes. Belyaev, then director of the Institute of Cytology and Genetics of the U.S.S.R. (now Russian) Academy of Sciences in Novosibirsk, Siberia, hoped to show that physical and morphological changes in domestic animals such as dogs could have resulted from selection for a single behavioral trait, friendliness toward people. By choosing the tamest foxes from fur farms in Estonia (only 1-2 animals in 1000 initially showed these traits), the quest began.  
Several decades later, the Institute continues to raise and breed these domestic animals.  These foxes are social, playful, intelligent animals who seek human contact and interaction.  They are easily trained to walk on a harness and leash, can be taught to sit and lay down, can be litter or house trained, and socialize well with other animals.
Anya, a red female, is the first successfully imported domestic fox into the US.  Anya has adapted well to her new environment and is very social with all visitors as well as all of our animals - she loves playing with our dogs and has no fear of our cats (our cats are a bit larger so she did not have playtime per say, but she enjoyed running back and forth along the fence with them). She is trained on the harness and leash for walks as well as trained to sit, lay down, and come. Young kits are as easily trainable. As Anya is such a wonderful ambassador to the Siberian Institute, she was invited to help Jeff Corwin at an animal exhibition event in S Florida (May 2012). She has since departed for her home and is continuing to do well.  In May 2012, we imported a second fox, Arsi, who is also doing well and enjoying his new home!  In September 2012, we imported several foxes, both for other private owners as well as our own two - Dante (silver/black male) and Prada (platinum female).  Dante and Prada (pictured below) have also had the pleasure of working with Jeff Corwin on multiple occassions and will continue to promote the Domestic Fox through live appearances, film, and photo shoots.
Please click on the follow links for YouTube videos of the Institute working with 2013 kits on socialization and training:
Video 1 Video 2 Video 3 Video 4 Video 5 Video 6
The fox(es) will require the same veterinary care a dog will for vaccines - dhpp, bordatella, and rabies. Studies recommend using ferret vaccines for foxes as a precaution; however, the institute uses merial canine vaccines without incident on their foxes. We current own 4 Russian Foxes and have used DHPP and Canine Rabies without incident for several years.  You will also want to start the fox on a regular heartworm/dewormer program - your vet can provide you with Heartguard Plus as a monthly preventative. We are also using Comfortis as a monthly flea protection. As for sex - as the kits are sterilized young (prior to sexual maturity), both are social and non-territorial. The individual personality is more likely to determine social nature than the sex is.  Speak with your current vet to determine if he/she would be comfortable providing care or if he/she would recommend seeking an exotic animal vet for care - make sure the exotic vet has cared for foxes or other larger exotics and not simply birds and reptiles.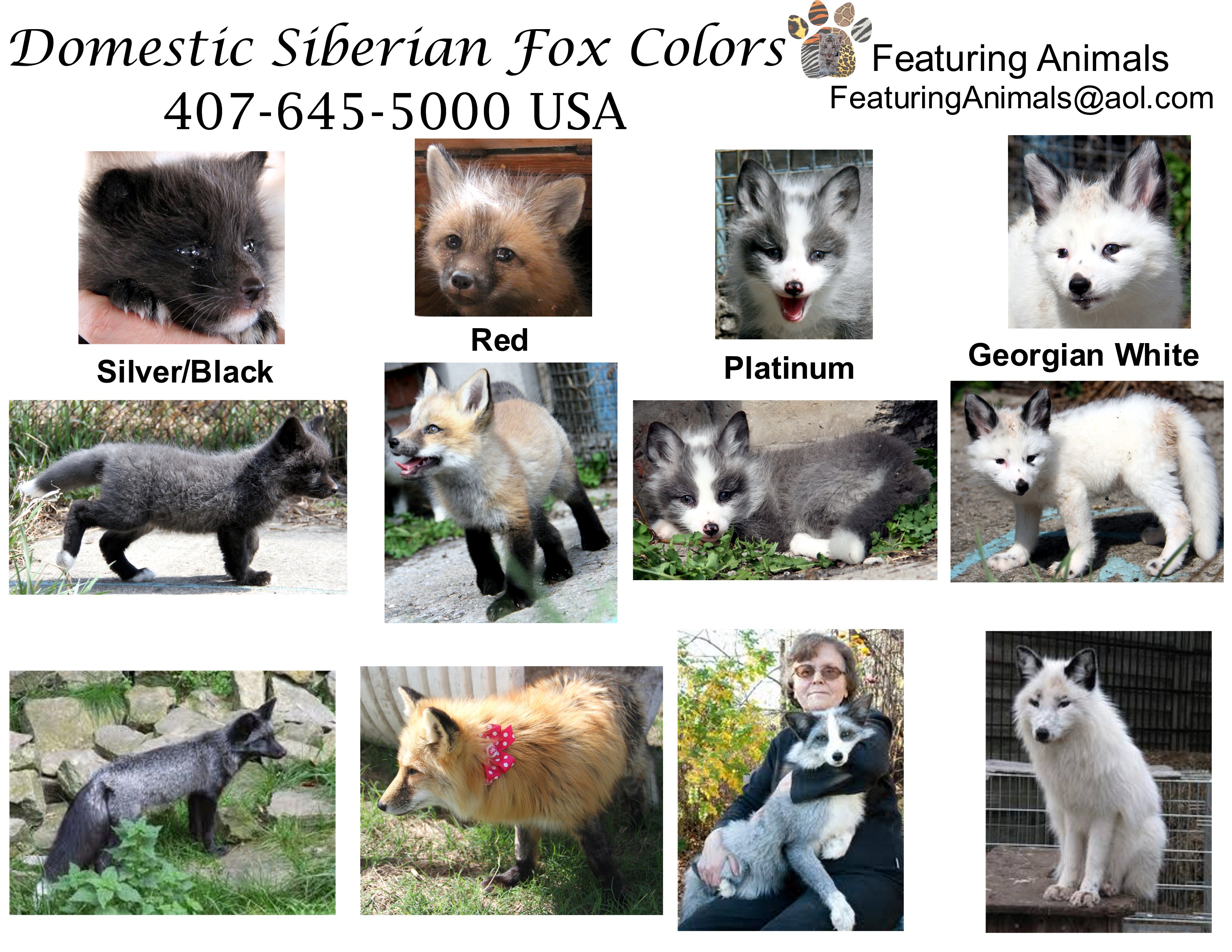 The total cost of importing a fox into the continental USA, including the purchase price to the institute, is $8900 as long as we have three or more kits per shipment - subject to change (please contact us if you live outside of the USA for pricing, terms, and conditions on transportation and delivery). The color choice and sex is up to the individual buyer and has no affect on the price of the animal - the institute's cost is the same for red, silver/black, platinum, or whites - males or females.
All animals are personally accompanied for each shipment to ensure the safety and welfare of the animals**. The kits will come directly to our home in FL - the owner has the choice of coming to pick their kit up or for a delivery fee and expenses, we can transport the animal directly to them from FL.  Prior to obtaining a contract and deposit, we must receive confirmation from your state and local authorities that you have permission to own the animal as well as copies for our records of any permits/licenses needed.  If you need assistance, please give us your county of residence and we will be happy to contact the state and local authorities directly for approval if needed.
We are happy to accompany the foxes worldwide.  Please contact us if you need help determining your country import regulations for the domestic foxes.
Please do not hesitate to contact us ( This e-mail address is being protected from spambots. You need JavaScript enabled to view it ) for additional information or to complete Information Questionaire.
**Animals are personally accompanied by Mitchel Kalmanson and Renee Kalmanson**